22 Jun

SEO or SEA for a successful e-commerce business?

SEO or SEA, organic or paid search? Which one is better for promoting your e-commerce website? This is the dilemma you face when you market a new online business.

Making an e-commerce website is just the first step. With the opening of the online shop we achieve the first goal: "to have a web presence". The second goal is "to be found on the web", to get on top in Google ranking search results in order to receive a higher percentage of visitors and clicks.

To achieve this goal, you need to implement a series of strategies and actions to make the website visible and easy trackable. You need to promote it.

How? There are several possibilities that we are going to analyze in this article.
What is SEO?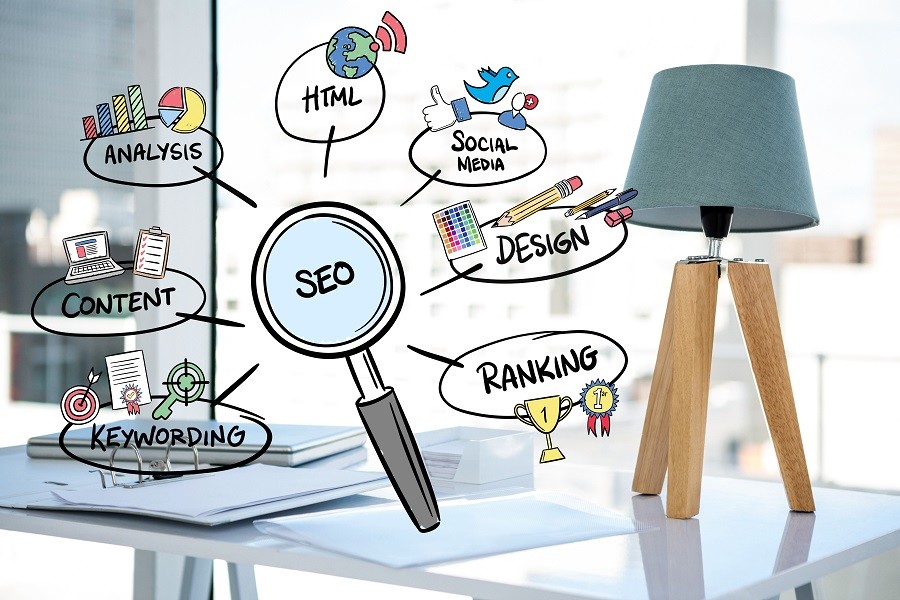 Designed by Freepik
SEO (Search Engine Optimization) includes all those practices that lead to a website to be indexed and ranked on search engines (especially on Google, the most used in the world) to increase visibility and daily visits. SEO focuses on organic, natural results.
The activities are many and concern different aspects of a website. On one hand they focus on SEO On page, on the other hand on SEO Off page. The first one is the optimization of the website structure, HTML code, and contents, both images and texts. The second one includes various techniques to increase website value and authority through link building or link earning: to make the website get natural links from other sites or from shares on social networks.
How does SEO work?
SEO is based on the study of Google algorithm and its periodic updates. These continuous updates affect the actions taken on websites to adapt to the new algorithm. No one knows the exact formula and all the factors Google uses to determine the quality of a website.
In our view, it may be helpful to let yourself be guided by a basic principle: Google's goal is to deliver the best possible results in the shortest possible time, relevant contents responding to users' searches.
That's the reason why when designing a website and producing contents, you have to think both in terms of users and SEO. The purpose is double: involve users emotionally by leveraging their desires and interests and making contents easily accessible to search engines.
Is SEO effective?
SEO is a long-term strategy that follows the website throughout its life cycle and gives its fruits over time. It generally takes about a year to be effective but the effects last for a long time if you work well. At the beginning the efforts will be greater, but later, as performance improves, it will only become a monitoring and maintenance activity.
Is SEO expensive?
SEO investment will be higher at the beginning when different strategies are to be implemented and operations will be greater, but over time it will only be limited to maintenance costs. In addition, the value generated by customers is higher because the quality of traffic is better, and overall the cost of customer acquisition is lower than other channels.
What is SEA?

SEA (search engine advertising) is paid promotion on search engines through a variety of tools, such as Google Adwords, Bing ADS, Facebook ADS and other social networks, banners on blog and forum. Online advertising is aimed at creating the brand's presence, bringing profiled traffic to the website and increasing sales.
How does SEA work?
Online advertising platforms allow you to create campaigns: texts, graphic banners or videos with sponsored links. The payment mechanism is PPC (pay per clik), ie the advertiser pays a certain amount each time a user clicks on the advertising. According to the bid logic, the amount to be paid depends on what other advertisers are paying so whoever offers the most will be on top in the search results. Once the campaign is over and payments are finished, your advertising will be no longer visible in search engines.
Is SEA è effective?
SEA is a short-term strategy that allows you to get visibility in a short time, for this reason it is effective especially in the first period of the launch of an e-commerce website or in conjunction with particular events or business initiatives. When a business enters online market, SEA allows you to get immediate results from the very first moment, whereas SEO is not yet fully working. Depending on how much you pay, you can be visible for as long as you want. However, SEA drives lower quality traffic to the website than SEO.
Is SEA expensive?
Ads have a direct cost: you pay for clicks on your sponsored links. The most common ways to buy advertising online are: CPC (cost-per-click), CPM (cost per thousand impressions), CPA (cost per acquisition, also called performance model, you pay when the user performs a certain action). The average cost of a CPC on Google AdWords is estimated at around € 0.50 but it may change according to the industry. A campaign can be quite expensive, because according to the bid, click costs increase as competition increases. And in some cases gains do not compensate the investments made.
To conclude… SEO o SEA, which one is better?
A good digital marketing strategy should include both. Investments on one or the other depends on two factors: the level of maturity of the company and its goals. At first, you have to invest on both channels, keeping in mind that the first results will come from SEA but over time SEO will bring tangible and durable results. As concerns the investments, for SEA they will be bigger but limited to a specific period of time, while for SEO they will be smaller but will last throughout the life cycle of the site.
In next article we will analyze Google AdWords vd Facebook Ads, which one is better for online advertising.