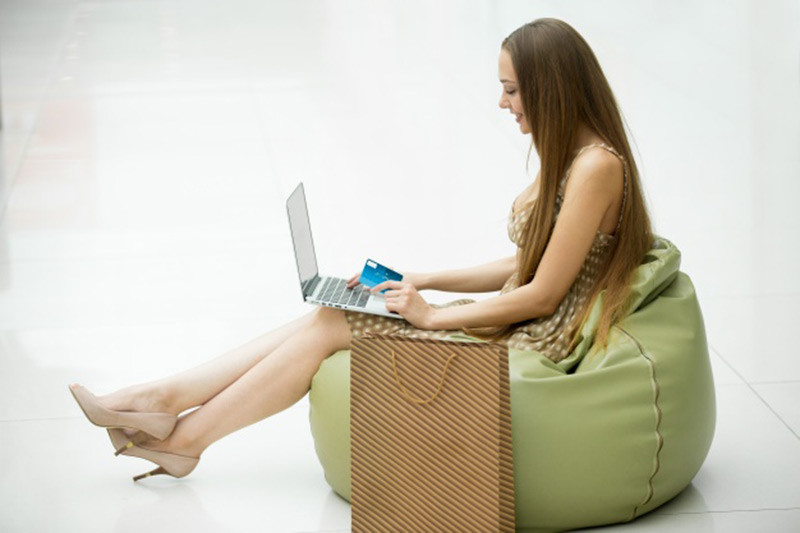 21 Apr

E-commerce: advantages and disadvantages of online selling

This article is a first insight into e-commerce which is having an exponential growth in recent years. In particular we will take into consideration its advantages and disadvantages.

Today the time spent on the web and the trend of online shopping are steadily increasing, for this reason more and more companies decide to invest in e-commerce with the aim of increasing profits.

According to the Osservatorio eCommerce B2c Netcomm del Politecnico di Milano, e-commerce in Italy recorded a 18% increase in 2016, which should reach a 20% in 2017, and Italian e-shoppers doubled from 9 to 18 million.

But be aware: to open an online store is not in itself a guarantee of success. It is not enough for an e-commerce site to be online! Managing an e-commerce requires time, effort and investment. Before starting an e-commerce then some considerations should be made.
Designed by Molostock – Freepik.com
First of all, it is necessary to dispel two false beliefs.
1. Opening an online store is easy.
E-commerce is not simple. It is a rather complex project that requires specific skills and resources (human and economic) for the creation and management of the website as well as for web marketing activities aimed at promoting the online shop.
1. Opening an online store is cheap.
E-commerce is not inexpensive. Certainly, compared to the physical store, some management costs, both fixed and variable, are cut down, such as rent, bills, and employees. Starting an e-commerce, however, means opening up another shop, a virtual one, which requires not only an initial but continuous investments.
We now analyze the advantages and disadvantages of opening an online store.
Advantages of e-commerce
 It reduces geographic boundaries, allows you to address a global market by expanding the base of potential customers.
 It is always open, 24 hours a day, 7 days a week. Consumers can make purchases wherever they are, at any time of the day, with the convenience of home delivery.
 It offers competitive prices. Opening an e-commerce allows direct sale of low priced products with promotions or discounts, reduces distribution costs through intermediaries and thus generates higher revenue.
 E-commerce can help physical stores to increase sales through the integration between online and offline sales channels, ie omnichannel.
 It lets you track visitors behavior on your website, such as visits, geographic origin, time spent, visited pages, purchases, and profiling your customers by collecting a large amount of useful sales data: age, gender, preferences, interests etc …
It ensures a faster and easier store management. Tasks like billing, shipments, orders, become easier and faster to handle because they run directly through the e-commerce platform.
Designed by Jannoon028 – Freepik.com
Disadvantages of e-commerce
Increased competition. With e-commerce not only potential customers increase, but also direct competitors. Getting the right online visibility within the industry is therefore neither easy nor for granted. Acquiring new customers is possible, but only with a strong SEO and Inbound Marketing strategy to bring visitors to the website, and above all, with a good investment on Google AdWords and Social Networks campaigns.
Lack of physical contact with the product. In the online store, customers can not touch the products or try them. For this reason copywriting and photoshooting are very important, they have to be persuasive and invite customers to buy. Product descriptions must be exhaustive and provide all technical specifications. Photos must be of good quality and show the products under different points of view.
Lack of shop assistants. In the online store, customers usually buy with total autonomy or rather in total loneliness. The company staff does not advise, suggest or guide them in the purchase path. Fortunately today, it is possible to overcome this limit through the live-chat, a tool that has now become indispensable for e-commerce because it provides instant help to customers, both in terms of site navigability and usability, and pre- and post- sale.
Lack of confidence is another disadvantage. Customers, especially in Italy, have little confidence in e-commerce sites, especially in online payment tools. For this reason, the presence of a live-chat support on the site is of paramount importance, so that the customer feels safer, supported step by step, and therefore more inclined to buy. Another factor that positively influences the buying behaviour is the presence of customers' feedbacks. Being able to read reviews from customers who have already purchased in the website greatly increases the confidence in the vendor.
Delivery time and shipping costs may sometimes be a deterrent. For this reason, many companies are organizing with services such as Click & Collect, ie consumers the products on the e-commerce site and then go to the nearest point of sale.
Designed by Daviles – Freepik.com
E-commerce: yes or no?
Successful e-commerce cases are many, but there are also many cases of failure. E-commerce is a powerful selling tool only if based on a strategy and a project. For this reason, we suggest to rely on experts in the field, both for the website development and for the digital marketing and sales strategy.
We hope that this article and the following ones can be a useful source of inspiration for anyone who is considering opening an online store. After analyzing the pros and cons of e-commerce, in the next article we will see what are the preconceptions that fuel the mistrust of Italian companies against e-commerce and which may threaten the success of online business (4 prejudices about e- E-commerce fatal for online business).