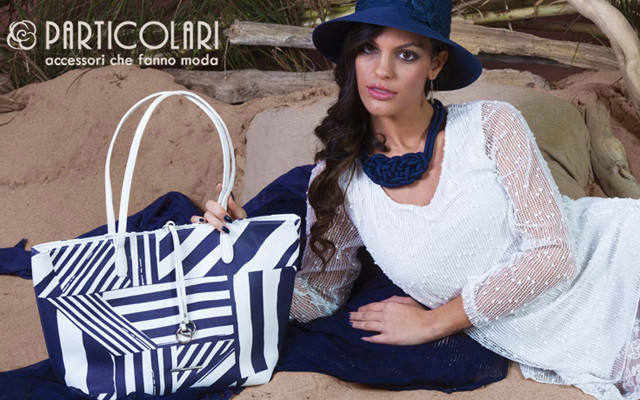 09 Jun

Particolari launches new E-commerce Site

Particolari, the well-known Fashion Accessories brand present throughout the Italian territory with a network of over 80 franchise stores, launches the new E-commerce site.

The new Online Shop www.particolari.com is designed to ensure a shopping experience as pleasant as possible for the end customer, paying particular attention to navigation from mobile devices.
Now, in a few clicks, you can buy Particolari collections for women and for men in a simple and immediate way: handbags, hats, foulards, costume jewelry, watches, small leather goods.
Thus, the website allows clients direct access to the world of Particolari, from the categories of products to the brand information, from the current promotions to the latest news.

All contents are designed to ensure quick and easy navigation among the various sections, from the institutional ones with a focus on the Company to the Shop most focused on products.
Every single detail on the website is intended to convey the distinctive values of the brand, a symbol of the Made in Italy whose mission is to adopt the top fashion trends of the moment and propose them in its accessories, stylish details made accessible and affordable for anyone.
The e-shop has been enhanced with new features including the possibility to zoom in on products highlighting the minutest details. In addition, the section of the video gallery illustrates the collections and the single products in a captivating way.
Within the product sheets the customer is guided in the purchasing process through modules which offer a carousel of complementary products to be combined with the selected ones.
The website was therefore designed with the intention to provide customers with all relevant information on the purchase and above all an experience similar to what they would expect to do in a physical store.
You just have to visit the new Shop, we wait for you!